Flaxseed Oil Press Machine | Flaxseed Oil Production Line
Flaxseed Oil Press Machine at Factory Price
Our company provide three types Flaxseed oil press machine for different choices. They are single screw oil press machine, integrated oil press machine and auto-temperature oil press machine.
And accordding to the production capacity, our Flaxseed oil press line can be divided into large, medium, small scales, small one can produce 5 ton per day, and the large one can process 1000 ton per day. All of equipments are suitable for all scale Flaxseed oil mill plants, including Flaxseed oil seeds cleaning machine, Flaxseed oil press machine, Flaxseed oil extraction line, Flaxseed oil refinery production line. For detailed technical parameters and latest factory price, please contact us for more information about Flaxseed Oil Making Machine.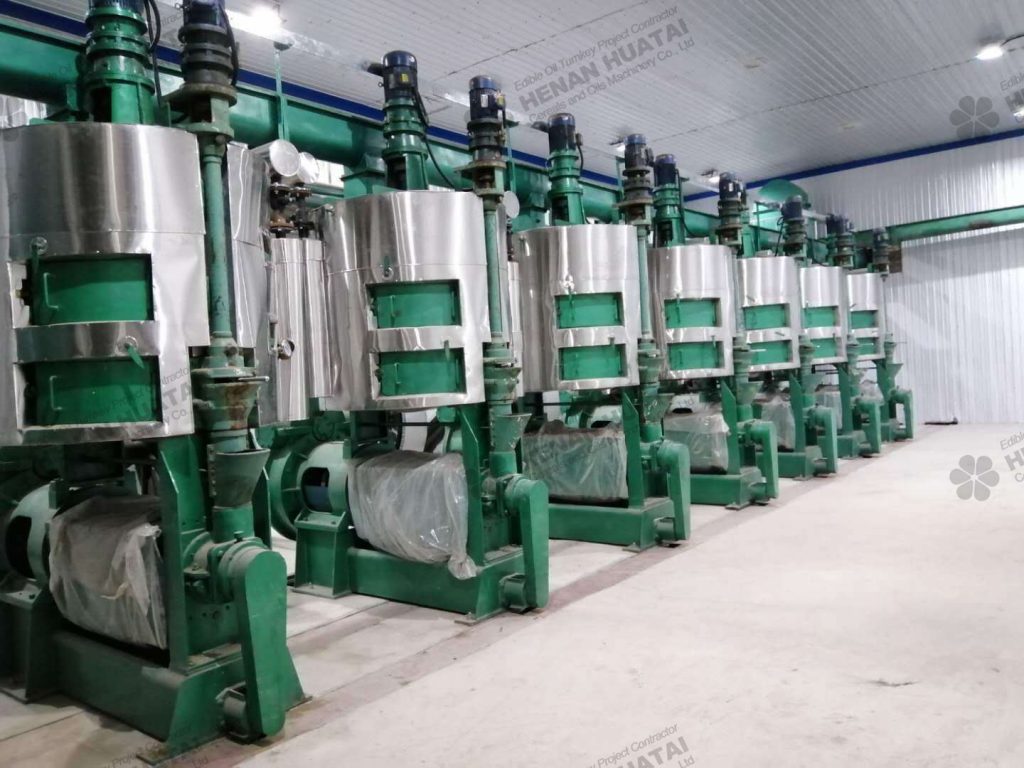 Complete Flaxseed Oil Mill Plant Supplier
HUATAI OIL Machinery can produce strong capacity to undertake complete Flaxseed oil mill plant. We can undertake the capacity from 5 ton to 1000 ton per day.
Below is our project live pictures, we can provide our customer Flaxseed oil plant turnkey project from A to Z.  We can provide more service not limited to the pressing machine, but also the design of the Flaxseed oil plant drawing paper, Flaxseed oil production line establishment, Flaxseed oil refinery plant and automatice filling machine and so on.
How about the Flaxseed seeds content material
Flaxseed seeds is a high oil content material, the oil content of the Flaxseed seeds is around 40-44%, and after pressed the Flaxseed seeds by Flaxseed seeds oil expeller, the Flaxseed cake will have around 6% oil residue, so you can get 38% oil yield from the Flaxseed seeds, which means, if you have 100tons Flaxseed seeds, after pressed by Flaxseed oil extraction machine, you can get 38tons crude Flaxseed seed oil.
There're four main sections of Flaxseed seeds oil machinery, including pretreatment/prepressing section, solvent extraction section, refinery section and dewaxing/winterization section.
What else oil seeds material we can process?
HUATAI OIL Machinery is a Chinese leading oil press machine manufacturer. Our oil press machines are featured with low price, easy operation, less maintenance and high efficiency. In addition, our oil press machine can process a very wide range of oil-bearing seeds, including Flaxseed seeds, sunflower seeds, rapeseeds, canola seeds, niger seeds, black cumin seeds, soybeans, cottonseeds, sesame seeds, moringa seeds and more.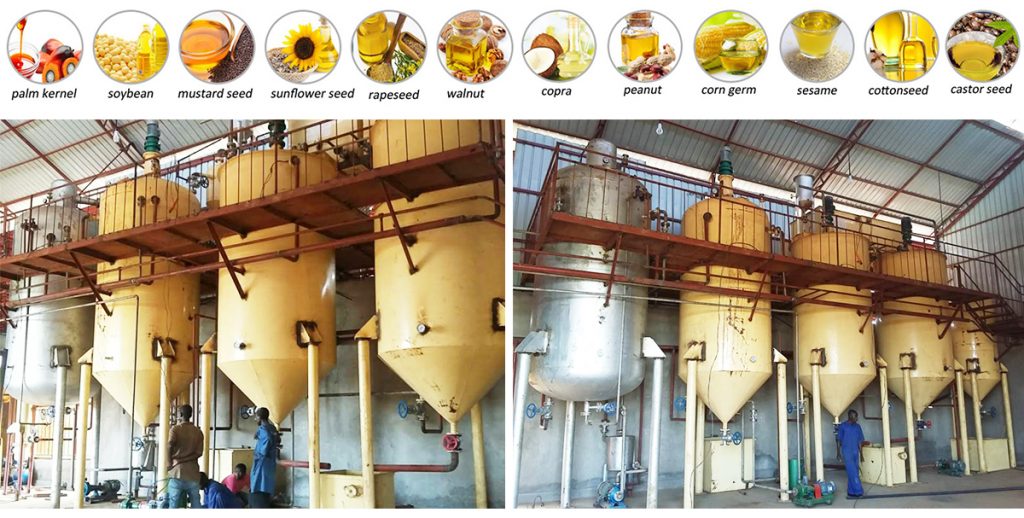 In conclusion, if you are going to buy Flaxseed oil press machines or setup Flaxseed oil mill plant, please contact us, we can offer the most favorable price and complete solutions since we are the Original Equipment Manufacturer. You are very welcomed to contact us by below e-mail.